Welcome to the Moonglow Bay Wiki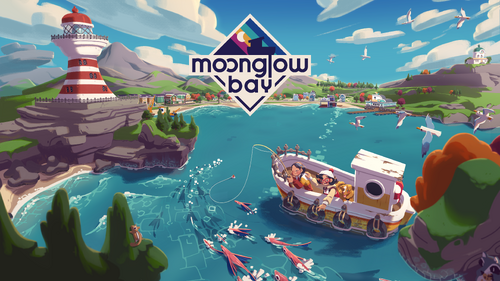 The premier source for all things Moonglow Bay that anyone can edit!
333 articles since June 2021.
Home is where our story begins...
Moonglow Bay is a casual indie fishing adventure game developed by Bunnyhug, with a release date of 26 October 2021.
Start off as a rookie angler, struggling to fulfill your partner's final wish by keeping a business afloat in a town time seems to have forgotten. Set along the Eastern Canadian coastline during the 1980s, it offers players a diverse and emotionally charged story, complemented by a relaxing slice-of-life fishing RPG.
Set out on an adventure with your trusty canine companion and discover all that Moonglow Bay has to offer! Explore a vast ocean map filled with over 100 unique species and more than 20 different locations to uncover the mysteries hidden below the waves. Record your catches in your journal and help restore the town as you make new friends and learn all of the wonderful stories they have to offer.